---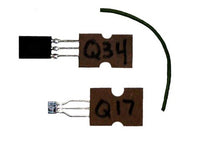 This is the parts kits used to Add OBD1 Style (ECU grounds) IAB control to your 11F0 or 1720 Board P05, P06, PR4 or P28 ECU.
IABs or Secondary Intake butterfly valves are used on Stock GSR and Stock H22 intake manifolds, please read our write-up in the Tech Center about this and how to install these components to your ECU.
Add On the "Installation Service" if you would like to send us your ECU and have us add these for you or if you are purchasing an ECU from us, and would like us to add the IAB parts to the ECU before it ships use this option as well.